Acknowledgements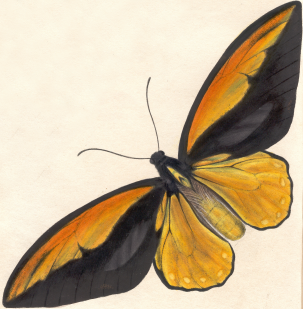 We are extremely grateful to an anonymous American donor for funding this project via NUS America Foundation. For their role in helping the project to come to Singapore we thank Peter Ng, Leo Tan, Andrew Wee, Brenda Yeoh, Rudolf Meier, Paul Matsudaira, Mun Cheong Yong and Gregory Clancey.
Charles H. Smith allowed many of his transcripts of shorter publications to be reproduced from his Alfred Russel Wallace Page.
Wallace Online worked in partnership with the Wallace Correspondence Project at the Natural History Museum (London) by George Beccaloni and Judith Magee.
For permission to reproduce unpublished manuscripts by Wallace we are grateful to the Wallace family, the Natural History Museum (London) especially Judith Magee and George Beccaloni, and the Syndics of Cambridge University Library, with thanks to Adam Perkins. The National Library of Wales provided scans of survey maps by Wallace and reproduced here for the first time.
The University of Oklahoma Libraries, History of Science collections kindly scanned two very rare first editions of Wallace books. We are grateful to Kerry Magruder and Carilyn Giuliano for this kind assistance. Permission to reproduce digital images of rare Wallace publications was kindly received from the Ernst Mayr Library, Museum of Comparative Zoology, Harvard University and the Howard League for Penal Reform and the holding institution, the Modern Records Centre, University of Warwick, Coventry provided scans.
The contributions of Kees Rookmaaker are too numerous to list, but Wallace Online could not exist without his research, experience, skill and hard work. Antranig Basman heroically engineered the software from Darwin Online to allow Wallace's writings to be adapted, searched and organized. Judith Magee and Caroline Catchpole sent images from the NHM collection with unparalleled kindness and promptness. Phil Whaite of the NHM made a wonderful catalogue of their manuscripts and marginalia. George Beccaloni has assisted and encouraged the project in numerous ways over several years with his usual dedication and enthusiasm. Michael B. Pearson generously sent his transcription of several of Wallace's notebooks. At the Library of the Linnean Society of London we are indebted to Librarian Mrs Lynda Brooks, Archivist Emerita Ms Gina Douglas, Leonie Berwick (publications) and Andrea Deneau (digitization). Gregory Clancey presented a copy of the first edition of Wallace's Malay Archipelago (1869). Gerrell M. Drawhorn generously sent many details from his Wallace research including on the Singapore library and an annotated bibliography of Notebook 4. Wen Qing Ng and S. Song helped scan books. Arthur Koehl assisted the project in many ways as a volunteer intern in 2012.
Charmaine Low, a student at NUS, created the web design. The photograph of the jungle was taken by John van Wyhe at Bukit Timah, where Wallace once collected. The content buttons, in the form of collecting cabinet drawers, were sampled from Darwin's student beetle cabinet. The drawing of the hornbill is by Wallace and the scan is copyright of the A.R. Wallace Memorial Fund.
We also acknowledge the assistance of Robert Hall, Paul Clark, Lord Cranbrook, Sorelle Henricus, Louis Tjendra and Erik Holmberg. Thanks also to Daniel Tham of the National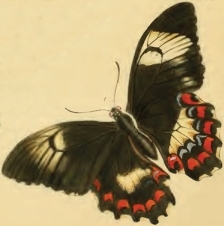 Museum of Singapore, Lucille Yap of the Philatelic Museum, the Rev. Rene Nicolas of Missions Entrangeres de Paris, Tommy Koh, Anna Mayer, Christine Garwood, Vidya Murthy, Madhusree Sinha Roy, Fun Yip, Ng Tse Wei, Sarah Loke Wai Mun and Yong Tsuey Ling. Shing Gene Yung, Tan Kai-Xin and Chua Keng Soon helped with early attempts to set up a web server. Yong Ding Li kindly corrected errors on the Singapore birds. Ahren Lester kindly pointed out some transcription errors.

The Faculty of Science, National University of Singapore, Andrew Wee, the Faculty of Arts and Social Sciences, National University of Singapore, Brenda Yeoh. The Department of Biological Sciences, Rudolf Meier, Paul Matsudaira, Theo Evans, Richard Corlett, Al Davis, Dee Dupuy, Lisa Lau Li-Cheng, Joan Choo Beng Goon, Yee Ngoh Chan, Nursyidah Binti Mansor, Ann Nee Yong, Lai Soh Fun, Soong Beng Ching, Laurence Gwee and Hew Choy Leong. The Raffles Museum of Biodiversity Research, Peter Ng, Leo Tan and Kelvin Lim. The Department of History, Tim Barnard and Gregory Clancey. I am also grateful to the Master, Fellows, Staff, Danielle Henricus and Jonathan Ng, and students of Tembusu College, NUS.
John van Wyhe
Singapore, 2012